Proaim 18ft Camera Crane Jib, Stand, Jr. Pan-Tilt | Gimbal Compatible
---
USER-FRIENDLY & AFFORDABLE JIB FOR INDOOR/OUTDOOR USE
High Build Quality. Simple yet Powerful.
01.

PROFESSIONAL. STRONG. LIGHT. SMOOTH.
Proaim 18ft Camera Jib Arm is designed for videographers and filmmakers who need a lightweight and ultra-portable Crane system.
The Jib has many great features such as a two-arm design, camera mount tilt control, ribbed jib sections & monitor mounting - making it one of the most value for money jib.
It allows capturing smooth, dynamic sweeping pans and camera rise.
High strength Aluminum construction with unbeatable stability holds camera setups up to 8kg / 17.6lb.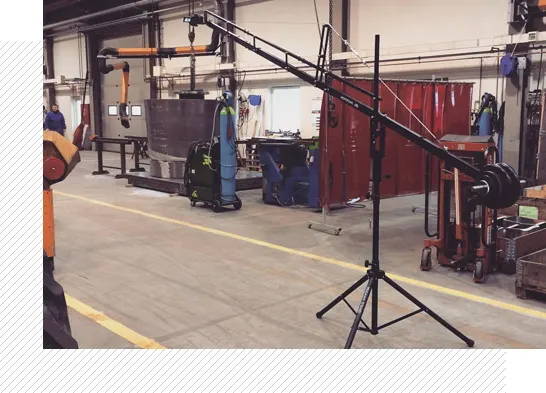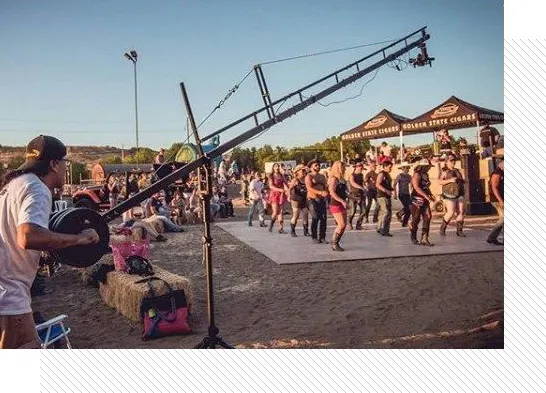 02.

EXPERTLY CRAFTED JIB
The Jib has Universal front mounting to adapt Pan Tilt Heads and 3-Axis Gimbal Stabilizers.
Two Arm Design offers enhanced strength & stability to the entire jib setup.
The Jib comes with a 1/4"-20 hole allowing for Quick LCD monitor attachment.
Camera Mount Tilt Control offers both Auto tilt mode and a Manual tilt mode with a control handle.
Central Fork with thrust roller bearings absorbs shock loads for smooth jerk free jib movements.
Hi-tensile weight closers keep the weight discs intact for perfect balance.

03.

ADAPTABLE LENGTHS
You can adjust the arm length from 12ft to 18ft feet by quickly adding or removing the jib sections.
The ability to change the length allows you to use the Crane in various scenarios.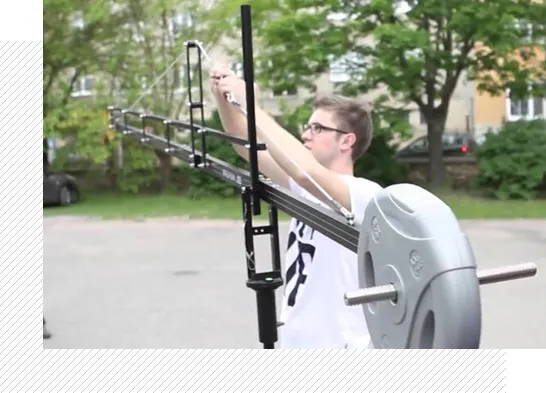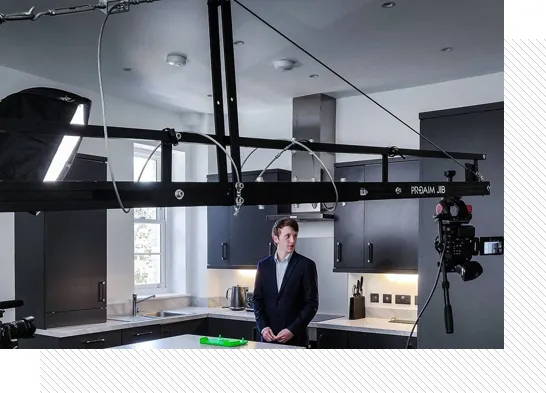 04.

MOST AFFORDABLE JIB SOLUTION
For rigs under 8kg / 17.6lb, there isn't a better crane for the money. Filmmakers often have to sacrifice quality for quantity when building their gear; the Proaim 18ft Jib eliminates that concern by providing an excellent jib solution at an economical price.

05.

SOLID FOUNDATION FOR THE JIB
This excellent Jib Stand is sturdy enough to support the Crane when it's fully loaded and weighed.
It combines high-quality materials, technological expertise and superior design to provide the ideal support needed to take the perfect shots.
The Jib Stand supports an incredible payload of up to 90kg / 200lb and is highly stable in use.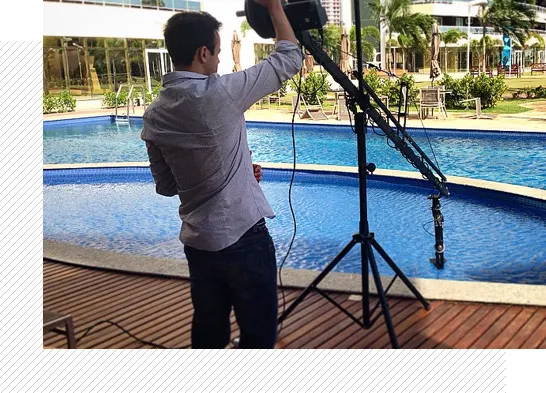 06.

ENHANCE YOUR CREATIVE VISION
Proaim Jr. Pan tilt offers complete 360-degree pan & tilt inaudible movements while keeping your camera safe and secure. It is engineered to support cameras up to 5kg/ 11lb with ease. Creative flexibility is a built-in feature as the Pan Tilt head can be used with jib crane arms, tripods and in other remote operating situations that dictate increased production value.
Incredibly accurate and easily controllable, Proaim Jr. Pan tilt is a user-friendly Controller System.

07.

PAN TILT FEATURES
Two Coreless Motors
Two coreless high torque motors provide inaudible movements along with a payload capacity of 5kg / 11lb, which is substantially higher than its counterparts.
Brass Gears
The high strength brass gears are engineered to withstand long hours of functions and minimal wear and tear.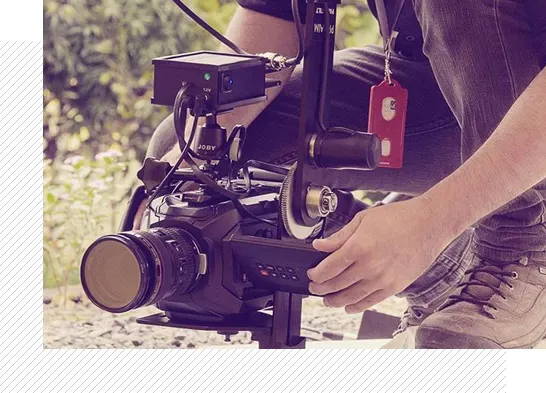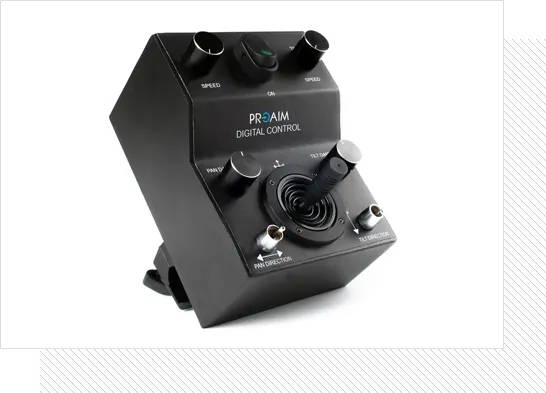 08.

EASY OPERATION
Speed Controller - Adjusts the speed of pan & tilt based on the requirement of the shot.
Damping Control - Prevents the head from stopping with a jerk enabling you to achieve smooth endings.
Dead Spot - Controls sensitivity of joystick on pan tilt head & prevents unwanted movements.
Pan-Tilt Direction - You can reverse the panning & tilting direction as & when required.
09.

SIMPLIFIED TRANSPORT
The Complete Crane System fits in bags for easy storage. These compact bags are easy to carry with you to different sets and locations.

Jib Arm: High-grade CNC Aluminum
Cable System: Stainless Steel
Weight Holder Rod: Mild Steel
Weight Closures: Mild Steel
Self-Balance: 25kg / 55lb
Camera weight: 1kg (x 4kg Counter weight) + 25kg
1lb (x 4lb Counter weight) + 55lb
Height Range from ground level: 19ft when stand height adjusted at 5ft
Length from tripod to Camera Mount: 13.6ft
Total jib arm length: 17ft
Shape: Rectangle
No. of Sections: 5
Length: 3.5' each
Jib Section Jointers: Silver Aluminum
Camera Mount Plate: Square
Levelling: By Stress Cable (with Adjustable Steel Hook)
Camera Platform Tilt: up to 270 degree
Length: 355mm
Diameter: 25mm
Weight Closures: 2 pieces
Two high torque, coreless DC motors that rotate the Head 360° (Pan/Tilt)
Minimum: 6°/sec Maximum: 51°/sec
It Covers 360° at Slowest Speed in 2 minutes
It Covers 360° at Highest Speed in 7 seconds

2 Small: 13.5mm (Brass)
2 Large: 88mm (Aluminum)

Minimum Height: 18.5" / 46.99cm
Maximum Height: 22" / 56cm

Axis: 2
Connectors: 2x 4-Pin XLR Male Connectors
Pan/Tilt Direction: Yes
Upgraded with: Damping Knob

AC 100-240V ; Output 12V DC-2A

Cable Length: 15 meters (Can be extended up to 50 meters)
Cable Connector: 4-Pin XLR
Battery Cable: 3 meters Long

High-grade Mild Steel, Powder-coated
Maximum: 80"
Minimum: 44"
Proaim 18ft Camera Jib Arm (P-18)
Jib Stand (P-JS)
Proaim Jr. Pan Tilt Head with Joystick Box (PT-JR)
LCD Monitor Arm
Proaim Lanc Zoom Controller (P-ZC-3DV)
FREE Storage Bags
---
Guaranteed Fast Delivery
For all orders
Quick and Efficient
Customer service

Easy Returns
Up to 30 days
1-Year Warranty
On All Products
---
Have a Question?
Be the first to ask a question about this.
Ask a Question